TiL Dawn's Shows
These are some flyers from some of our favorite shows and performances.  Enjoy!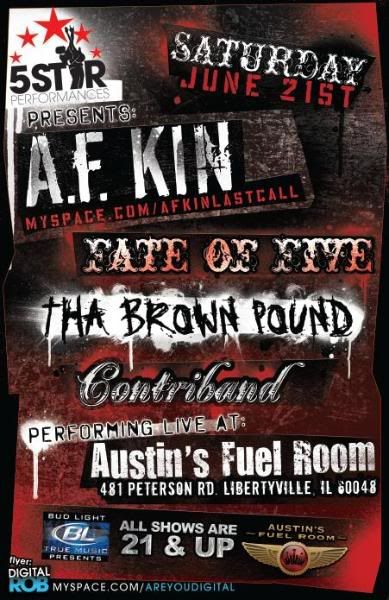 Tha Brown Pound.. Black. White. Brown..We All Get Down!
Performed live @ House of Blues & WGN Morning News.  Won 103.5 Kiss Fm's Best Bears Song Contest
Bday Bash! Jameisha Trice sang Happy Bday, it was the ish!
Kam's Marquee @ U of I.  This was a ton of fun
Pic from Showcase @ Darkroom Chicago.  You betta watch out! Im bout to Throw Some Cheese on em!
For an updated list of all of our previous and upcoming shows, hit up www.myspace.com/thabrownpound